Aluminium Brazed Products
Our aluminum manufacturing facility located in Ajman-UAE has the most sophisticated and advanced machinery handled by dedicated professionals providing our clients with top class products.

We take pride in the fact that we are the exclusive manufacturers of Aluminum Brazed products in the Gulf region and provide our clients the leading edge in Automotive & Industrial Aluminum Radiators, Oil coolers, and Inter coolers, for O.E.M and aftermarket sales for local and international market to suit the needs of global demand in Brazed Aluminum technology for new generation vehicles and industrial applications.

We firmly believe in protecting the environment and our plant is completely ecofriendly and encourages environmental friendly practices.
In short span of time Dolphin has developed a wide range of radiators for Toyota, Nissan, Mazda, Mitsubishi, BMW, Mercedes, Subaru, General Motors, Ford, Chrysler, Scandia, Volvo, GMC and many more and has a good position in the market for its excellent quality products and remarkable services.
Dolphin Advantages
All aluminum, vacuum brazed construction
Varying core dimensions utilizing standard parts
Robust design to handle high pressures and temperatures
Multiple fin geometries
Cores and complete coolers available
In house design facility
Light weighted, compact and corrosive resistance products
Better Heat transfer rate
Product Classifications
We offer a wide range of precision-engineered Radiator & Cores, Plate & Bar Oil Coolers, Charge Air Coolers, Combi Coolers.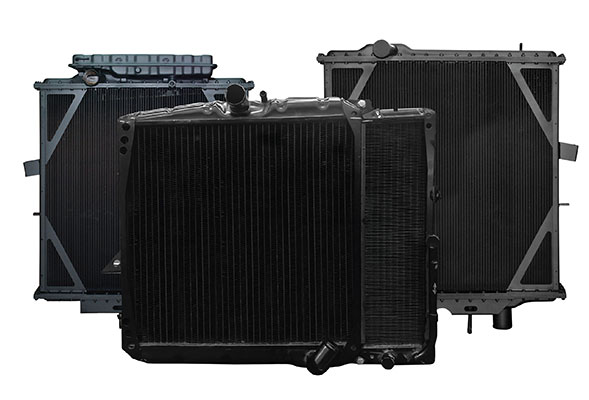 DOLPHIN designs and manufactures copper brass radiators for popular Japanese, European, American, German, Indian Cars and Trucks.
DOLPHIN also manufactures customized products for
Copper-Brass Core with Brass Tanks
Copper-Brass Core with Plastic Tanks
All products are manufactured (as per )internationally specified standards and meets OEM technical specifications. We specialize in manufacturing customized products to meet the specific requirements of the customer.
Highlights on Copper Brass products
100% Copper Brass cores, Quality Assured
Heavy gauge brass tank in-house manufactured
Plastic Tanks are imported from renowned manufacturers
Straight on-line quality assurance checks
100% leak testing of the final assembly
Conveyerised Oven Baking facility with Automatic Painting line to ensure good and long lasting finish
Product Classifications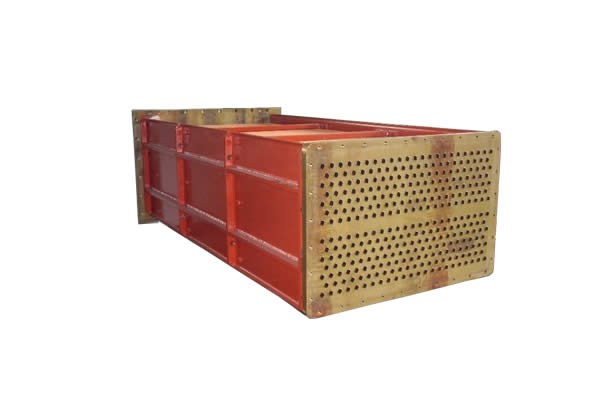 Cupro Braze heat exchangers are made using special anneal-resistant alloys of copper and brass. Tubes are fabricated from brass strips and coated with a brazing filler material. The copper fins, coated tubes, headers and side supports made of brass are fitted together into a core assembly, which is then brazed in a furnace.
The heart of the Cupro Braze production line is the furnace. This is where the heat-exchanger cores are brazed in a nitrogen atmosphere. Our Sellacan furnace is a Batch type furnace, which can braze large as well as small type heat exchangers. A Cupro Braze brazing furnace is fitted with a forced nitrogen convection-cooling section to cool the parts to 150°C. Nitrogen convection cooling gives the product a bright appearance.
Remote & Industrial Radiators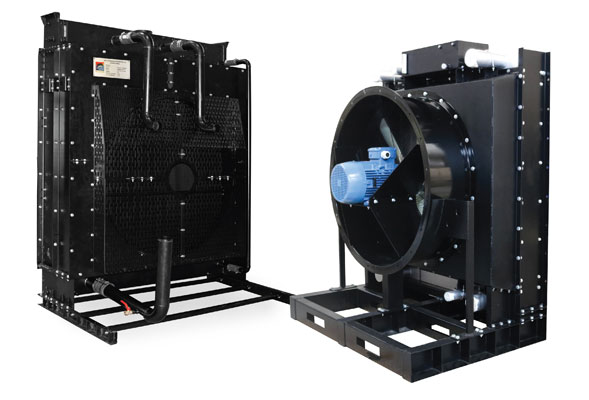 Dolphin designs and manufactures Remote Radiators which are suitable for variety of generator applications and for different industrial applications.
► Horizontal Remote Radiators
► Vertical Remote Radiators
Industrial Applications of Dolphin Remote radiators includes:
► Power Generator Cooling Systems
► Power Plant Applications
► Marine Applications
► Various Engineering Industries
► Paper Plant Application
► Sugar Industries
► Oil & Gas Industries
► Construction Industries
► Hotel & Domestic Applications
► Food & Beverages Industries